NEW SONG OUT NOW! "Don't You Know it's Christmas"
I have a NEW SONG out!
It is a holiday song, called "Don't You know it's Christmas".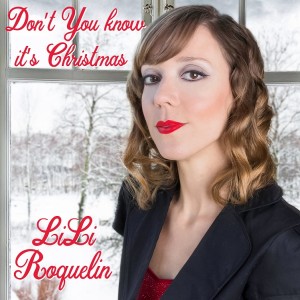 MASTERED for iTunes|Google Play| Amazon Music| CDBaby digital
It is available at the retailers above!
***Just like my upcoming album: written/composed/directed 100% by myself, the song features Ben Bruce on guitars and ukulele, was mixed by Nick Laz, mastered by Roman Vail at Joe Lambert Mastering Studios; it is of the Highest-quality digital audio from its recording to polishing, and was accepted by Apple to be branded *MASTERED for iTUNES* because of the quality.
***It will not be included on the album but gives a taste for what to expect. Indeed much more acoustic sounding record.
***Hear a Preview on my Youtube:
***I'm still working on my new LP! It has been taking time, I have refused a few shows and other side projects (apart from my Christmas song lol!) so I can focus on it . Since this summer I've also taken care of other things in my life such as Communication and Business classes to help me manage my music and other things. Always worth it to invest in yourself. "The beautiful thing about learning is that noone can take it away from you".
That's all for today!!!
Cheers
LiLi