New Song Release and Event Nov 12th! | I'm on the GRAMMYs Ballot!
SAVE THE DATE!!! Thursday November 12th!!! NEW SONG RELEASE!!! "Abolitionistas" is the song I wrote for the Organization FREEDOM LADDER which focuses on ending child trafficking.
I collaborated with edgy electropop producer TITUS on this track, as we wanted an Upbeat and haunting sound in the same time… Can't wait for you to hear it. "Abolitionista" is the Title of Freedom Ladder's Comic Book which is used at schools workshops nationwide. Visit their site for more info.
Get your Tickets Here. I do have a GUESTLIST for this event so email me to Rsvp. Come early to network with the NY Film, Fashion and Music industry. I will be performing a few songs on the piano as well as the the new song in this beautiful venue: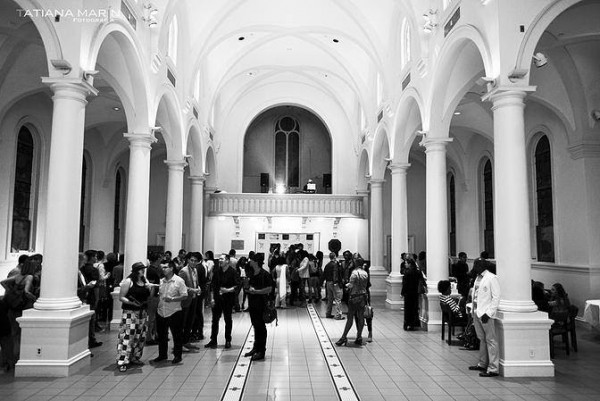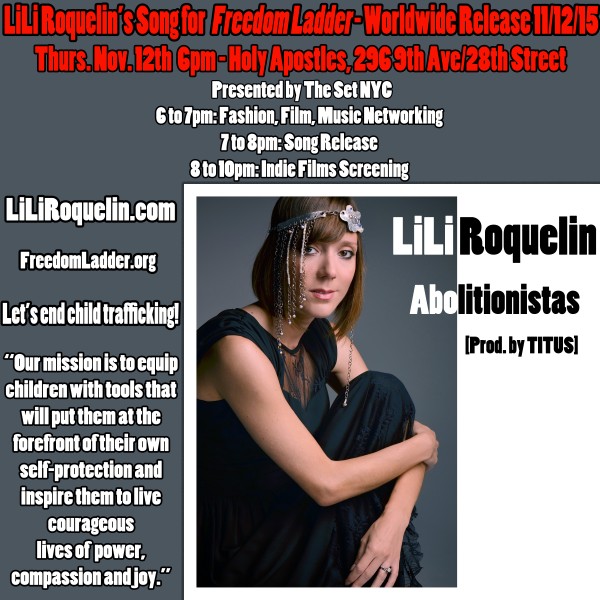 Other Exciting News: I am on the GRAMMYs Ballot!!!
LiLi Roquelin is on the 58th GRAMMY Awards Ballot with the following Songs! —>For Your Consideration, GRAMMYs Voting Members!
*Record of The Year: "SMILE" LiLi Roquelin & Peter Lobo
*Song of the Year: "SMILE" – Songwriters LiLi Roquelin & Peter Lobo
*Best Pop Duo/Group Performance: LiLi Roquelin & Peter Lobo "SMILE"
*Best Arrangement, Instruments and Vocals "SMILE" – Arrangers: Peter Lobo, LiLi Roquelin
*Best Music Video: "Like a Feather" – LiLi Roquelin
Hear and Download "Smile" iTunes | GooglePlay | Amazon | CDBaby Digital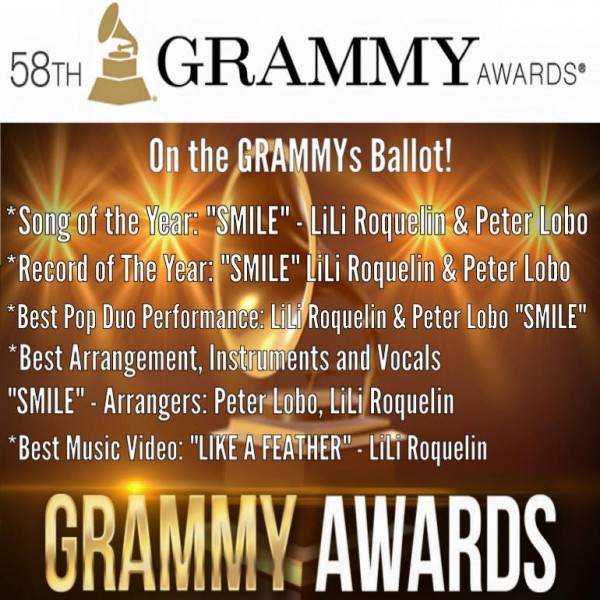 That's all for now!