"BEAUTIFUL SUN" AVAILABLE NOW!
It is now available!
Let me tell you: this is MY LAST PHYSICAL CD and all my FUTURE RELEASED WILL BE DIGITAL STRICTLY AND ONLY! So for that reason, the CD has a VERY, VERY special Artwork (especially the inside) and it is autographed by my hand (lol)! Order it by clicking below! Ships INTERNATIONALLY!!!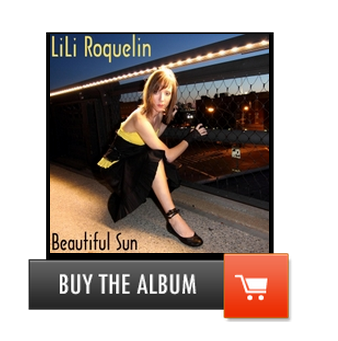 You can hear a preview on my Shop's page above (these are mono streaming files :/) or rather hear a higher quality preview BELOW!
I am SO SO excited that you're gonna hear it and sharing it with you!!!
More exclusive videos "where does it all come from?" series and also a whole mini-"the making-of" video coming soon… And of course, the new music video very soon…
I started to get some Pictures from the show, more coming soon in that same gallery:
I've got an AMAZING story to share!
The French Magazine in New York "French Morning" had posted an article en francais here to support my show…

On the day of the show I got a phone call and a reporter for TV5 Monde (Big amazing international Francophone/French channel) came down to film the concert and do an impromptu/unplanned interview after the show, to incorporate into a documentary called "Rendez-vous d'Amerique"!!! I was psyched.