"Beautiful Sun" CD Release!
Thursday December 13th
Caffe Vivaldi, Greenwich Village
NO COVER. For an acoustic show. This is a prestigious intimate venue/listening room with a beautiful black baby-grand piano. Be there at 6:30pm to make sure you can get a seat/table and that you don't disturb the performance! Show starts at 7pm sharp.
Here's the album cover!!!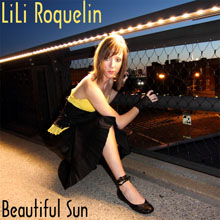 MORE DETAILS COMING SOON! AND LOTS OF SHORT *SURPRISE* VIDEOS THAT I'M GOING TO SHARE WITH YOU!!!
Can't wait for you to hear it!!!